A Collaborative Guide to Student Complaint Resolutions
By Deanne Fisher, Associate VP of Students at OCAD University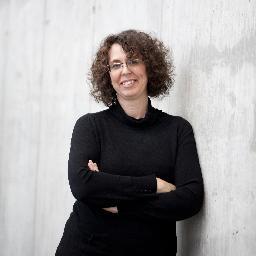 Like all universities, OCAD University has complaints and appeals processes in place for most types of decisions. These processes might not ultimately get you the resolution you want, but they will lead you to someone who will take the time to review your situation and make a fair decision.
Mistakes happen. Conflict also happens. Occasionally, even unfair decisions happen. The good news is: when one of these things happens to you, there is almost always a means of getting to some sort of resolution.
Navigating our myriad complaints and appeals processes can be a bit daunting and I know most of you relate better to visual communication than text so I asked the OCAD U grads in Now Creative Group to help. Of course, in true OCAD U style, they couldn't design just any old infographic. Instead, they turned the challenge into an art project.
And so, after lots of re-arranging of coffee cups, we present OCAD, Y U Mad? The OCAD U Collaborative Guide to Complaint Resolutions.
Our starting point was to categorize the essential nature of what's got you fuming: Was it a decisionsomebody made? Is it about how someone is treating you? Or is it about the operation of a program, service or facility? Being able to isolate the nature of the concern — and there may be situations where more than one applies — will help you figure out the process to follow.
Some good principles to keep in mind when you have a complaint: give people the benefit of the doubt. Try to work it out in person first before you take it to the formal level or resort to public shaming. Explain your point clearly and succinctly. Keep it civil. And get support if you need it.
Try following the trail of half-drunk coffee cups below to get a sense of the various policies and processes in place at OCAD U to help you. A text version of the same information appears below the graphic for those of you who prefer that medium.